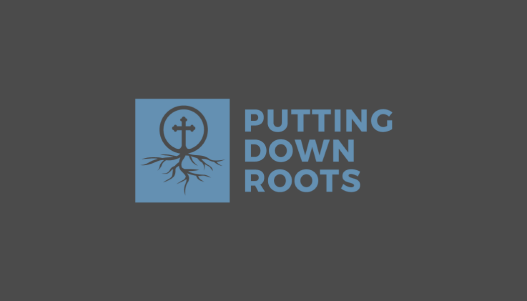 FAQs
WHAT IS THE PUTTING DOWN ROOTS CAMPAIGN?
A three-year opportunity to invest in the future of Redeeming Grace Baptist Church as we venture to better Exalt, Equip and Engage by purchasing land and build a church building in St. Mary's County that will last for generations to come.
WHY CAN'T WE CONTINUE IN OUR CURRENT LOCATION AT KCA AND CHESAPEAKE CHARTER SCHOOL? • We are limited to only 24 hours a week access to the building, which impacts the effectiveness of our current ministries. • We are also abutting our seating limit during our Sunday Worship Service • With access to a building seven days a week, we can expand our current ministries and add other ministries to increase our visibility and reach into the community for Jesus. • We will be better stewards of our resources to allocate funds to a permanent home for RGBC instead of to paying rent to KCA and Chesapeake Charter School.
WHAT ARE WE BUILDING AND HOW MUCH IS IT GOING TO COST? • Our goal is to build an approximately 20,000 square foot building that will contain a large Worship Center with seating for 400 (with a mezzanine option that will add 50 more seats) that can be converted to large meeting area with tables and chairs, office/administrative areas, classroom space for Adult, Children and Youth Ministries, and a kitchen. • The estimated project cost is close to $4.0-4.5 million. We believe God will provide through His people with a combination of major gifts, sacrificial gift commitments, and, if necessary, appropriate financing through our banking relationships.
WHAT DO YOU MEAN WHEN YOU SAY "TOTAL PROJECT COST"?• The total project cost includes the purchase of the land, consulting fees, architectural design, site planning, site work, permitting, building construction, furnishings, and more. It is everything needed to construct a permanent structure for God's work through RGBC.
WHEN DO WE EXPECT TO BREAK GROUND AND OCCUPY THE BUILDING? • we want to get started as soon as possible. as of march 1, 2020 we have submitted the site plan to the county government for approval. once we receive approval we will be in the position to bid out the project to contractors. We will keep the church membership updated as we move forward in this process. The timing of when we will occupy the building will become more clear as we work through this process.
WHAT HAPPENS IF WE DO NOT RAISE ENOUGH FUNDS DURING THIS CAMPAIGN? • Our goal is to raise $1.5 million over this 3-year period. We pray God's people will exceed this goal. Depending on the funds raised, decisions will have to be made in regard to financing or even potential changes to the structure we plan to build. We pray God will allow us to build a facility now that will serve RGBC for generations to come rather than needing to add expansions in the future.
WHAT CAN I DO TO BE A PART OF THE PUTTING DOWN ROOTS CAMPAIGN, AND WHEN DO I NEED TO DECIDE? • You can pray for the Lord's blessing on Redeeming Grace Baptist Church, for His direction in the next steps for RGBC, and for the part He's calling you to play in the future of RGBC. • even though we are one year into the campaign you can still make a commitment over and above your regular giving. every commitment is important to this initiative.
WHAT IF I KNOW MY FAMILY IS LEAVING THE AREA BEFORE WE OCCUPY THIS BUILDING? • We pray that this building outlasts all of our current membership. Our goal is to invest in the future ministry of RGBC. We are directly applying the parable of the talents as we graciously give what we have now knowing God will multiply it tenfold and beyond.
HOW CAN I KNOW WHAT MY FAMILY CAN AFFORD TO GIVE TO THIS CAMPAIGN? • We are asking that 100% of RGBC members commit to this initiative. This does not mean equal gifts but we believe God has asked for equal sacrifice. We encourage you to assess your finances and see what you can sacrifice for furthering God's Kingdom. This may mean fewer coffee runs on the way to work or postponing a vacation. Sacrificial giving will look different for each of us, but we believe God will bring comfort and peace as we strive to glorify Him with our finances.
WHAT IF I STILL HAVE QUESTIONS? • Feel free to contact anyone on our two teams. The Putting Down Roots Team Members- Dave Morris, Holly Snyder, Laura Hyatt, Karissa Myers, Christian Utara, Keith & Cindy Hammett, and Craig Williams •The Building Planning Team Members-Rick Benefield, Amy Morris, bonnie kessler, Mike Patterson, Bob Myers, Jim Ashley