HOW TO GIVE
Giving to the Putting Down Roots initiative over the next three years will have a significant impact on the ministry and mission of Redeeming Grace. We know the Lord can do more than we think or ask (Ephesians 3:20). As we move forward we are prayerful and expectant to see what the Lord will do!
GENEROSITY LADDER
The Generosity Ladder is a tool designed to help a person move from money being their god to money being a tool for God's kingdom. The Generosity Ladder focuses on behaviors and attitudes of our hearts rather than on amounts or percentages, further transforming us into the likeness of Christ.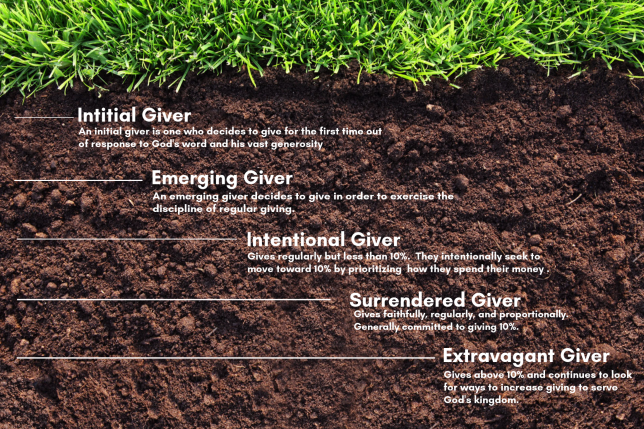 See the 3 Year Giving Guide for recommended gifts
Giving to Putting Down Roots can be done by check or online. If you are giving via check please write "Putting Down Roots" on memo line. If you give online follow link and select "building fund" from menu.